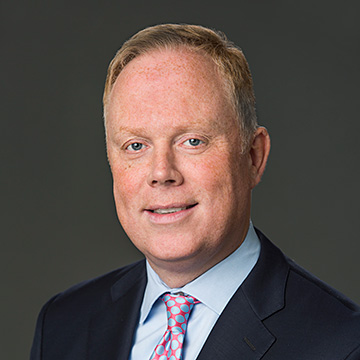 Paul has over 24 years in the Financial Services industry, having spent 19 years working in Merrill Lynch's Private Client Group.  He obtained his Certified Financial Planner ™ designation in 2005 through a desire to further his financial planning expertise. Paul is a Vice-President at MRP Capital Investments, LLC and is a Financial Advisor who applies his many years of financial and investment services experience to help individuals and families maximize the financial opportunities available to them.  Because clients' lives and the markets can be uncertain and complex, Paul works to streamline and simplify their wealth management. He helps each individual thoroughly address both short- and long-term goals while accounting for multi-generational financial needs.  By doing so, each client receives strategies specifically designed to meet their unique objectives with forethought and care throughout their lifetime. Paul follows a disciplined process of assessing clients' financial needs, setting and prioritizing goals, evaluating trade-offs, and implementing financial strategies such as:
Financial Planning
Investment Management
Risk Management
Retirement Planning
Legacy & Estate Strategies
Planning for Major Purchases
Managing Debt
Education & College Planning
Regular Portfolio Re-balancing
Paul is a native of Rochester, New York and graduated from the State University at Brockport with a degree in Business Administration.  He currently lives in Marietta with his wife, Jessica and daughter, Olivia.
Request a Call back from Paul